White Peony Bai MuDan tea is farmed and produced on Mt. Taimu, using material from Dabaihao tea trees. While this is a slightly oxidized white tea, it is produced with the same minimal processing as Silver Needle white tea, with the main difference between the two being that silver needle uses only buds, while premium bai mudan includes one or two freshly opened leaves.
Tea Garden
The Nanguang Tea Garden is located west of Taimu Mountain at an elevation between 600 and 900 meters, and is 80% covered with forest. The weather here is warm and humid with abundant rainfall year-round; the tea plantation itself is surrounded by fog almost constantly, creating the perfect conditions for tea bushes with a rich array of micro-minerals and organic nutrients accumulating in the leaves. The plants growing here are mainly of the Fuding Dabaihaoi varieties.
Origin
This Bai Mudan tea is produced in Panxi, Fuding, a famous area of production located in the northeast of Fujian Province. Fuding experiences the subtropical monsoon climate characteristic of coastal areas, with an average annual temperature of about 18.5 Celsius and an average annual precipitation of around 1650mm. This tropical mountains coastal area is perfect for growing pekoe, with its abundant rainfall and mild temperatures; the mountains surrounding the farms are almost entirely blanketed with forests, ensuring the soil has a high natural fertility and organic content, which in turn eliminates the need to use fertilizers.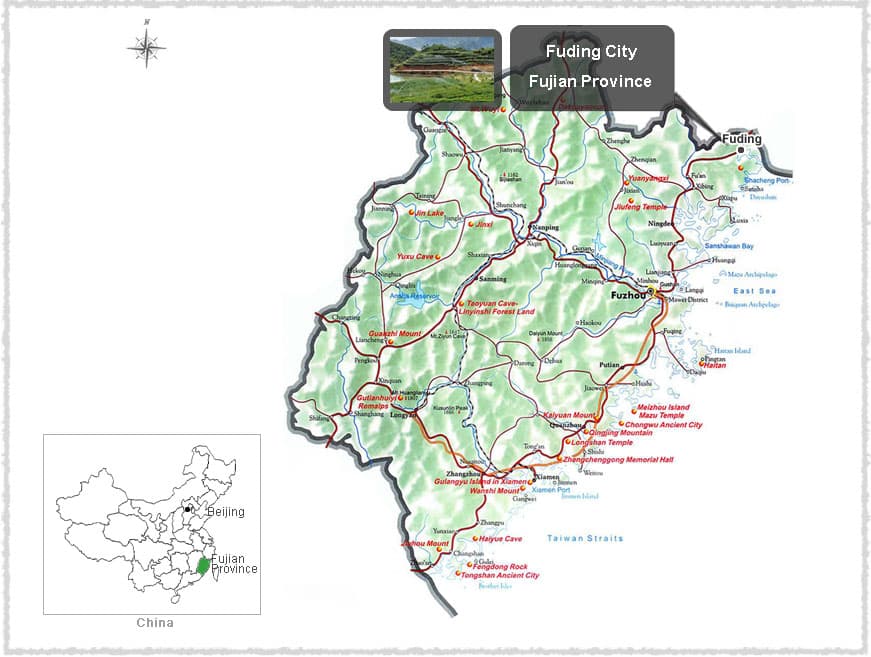 Tea Bush
This white tea is made from the leaves of the Fuding Dabaihao plant, which propagates asexually and is shaped like a small tree, and in 1985 was certified as a national tea plant variety. It can grow up to 2.8m high with a thick trunk, and its spring leaves contain 1.8% amino acids and 28.2% tea polyphenols, marking it was an excellent base to make Silver Needle and White Peony tea.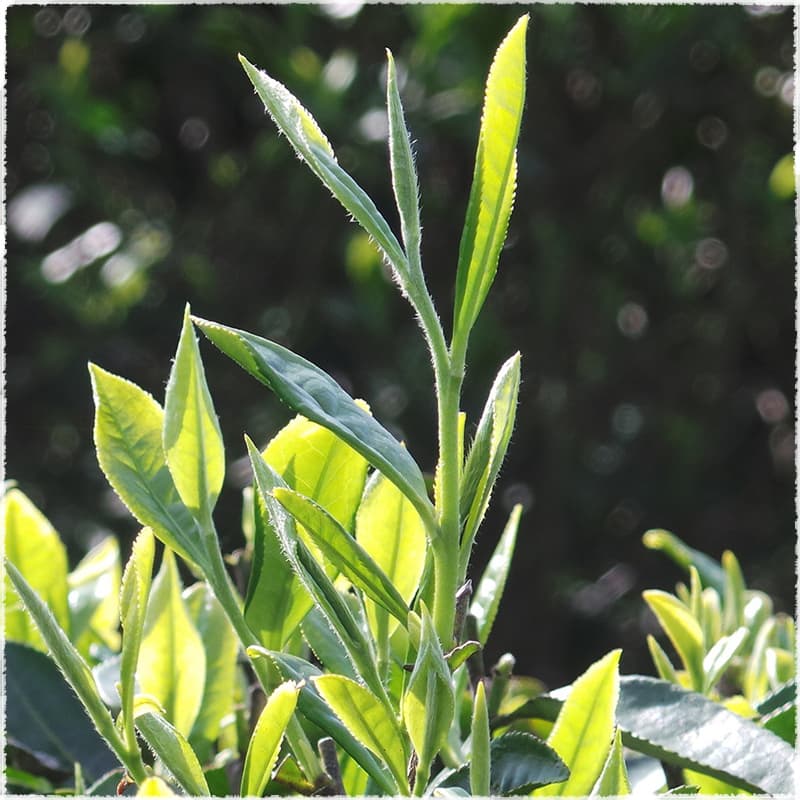 History
While tea was originally grown in the area around the city of Fuding, it later spread to the areas around the cities of Shuiji, and then Zhenghe. The first type of white tea produced was Silver Needle, in the area around Taimu Mountain.
Originally, Silver Needle tea was made from the buds of the Xiaobai variety of tea bush, a smaller and slower-growing variety; because of this, the tea was more expensive and harder to find. However, around 1857, farmers near Shuiji began using Dabaihao tea bush varieties, with larger buds and the capability to produce higher-quality tea, with more fuzz on the leaves and a stronger fragrance and taste. From that point on, Silver Needle, White Peony, and other types of white tea have been made using Dabaihao tea plants.